As I'm nearing 50 years, I wonder about my relevancy, especially to my daughters' generation—20-somethings, and those younger. Still I have to say, if you'll hear me, that our need, and the world's need, for you stepping up, is great. That's not to imply that you aren't up for it, nor that you aren't stepping up, but rather, just as a matter of fact as we experience life, as we hear of others' experiences of life—often tragic beyond imagination, and as we live within polarized societies in politics, beliefs, values, and understandings.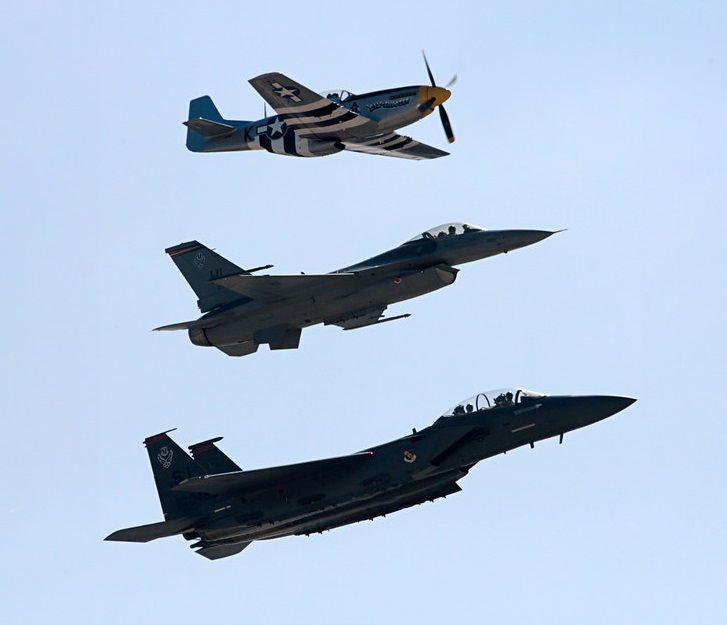 (The "old" sure offers some beauty, though, doesn't it. Let's learn from their bravery and commitment/patriotism.)
To highlight a few Areas of Concern: Refugees and those seeking asylum from terrible situations; effects of climate change; the wars on terror; persistent issues like greed, dishonesty, racism, sexism, etc; (you name it as you are in it—>__________________)
Better yet, take a minute to read about Sediqa Sherzai, a woman who, despite attempts by the Taliban to end her life, continues running a radio station in Afghanistan to promote women's basic rights—https://www.bbc.com/news/stories-49584155. While Sediqa's work is profound enough to get BBC's attention, with such big needs for difference-makers, I encourage us to not wait for those big opportunities. Rather, we can do a lot now with our available resources.
Do I mean buy a McDonald's meal for the guy on the street, or help your neighbor clean up after a storm? Sure, that's good; but that's a good start. Our communities, our country, and the world need more, consistently. I'm not going to say what it is, because it varies depending on our abilities, our financial resources, and our place in life. But when I write, "…need more," I mean they need our sacrifices, like where a monetary donation might have to eat into our budgeted fun-money, or where a few days of our two weeks of vacation-time goes to serving others, or where we stick our necks out for what we believe is right vs. wrong.
As I work with former refugees and immigrants, I can think of a few examples. (different names for privacy) A strong percentage of Ernest's income from his job at the meat plant goes to paying for school fees and supplies so children can attend school in his native Liberia. Besides money, much of his time is hitting others to join him in this worthy cause. Way to go, Ernest! Alan works at that same meat plant, and his wife, Mariam, works about 18 hours/week for a grocery store. They started a ministry for needy children and elderly in their native Ethiopia. Mariam went down to part-time, in part to give more time to working the ministry, including coordinating with people on the Ethiopia-side. And of her wages, all goes to that work; wow!
You might wonder, "but why write to us young adults? What about you, and older ones like you?" You're right; this is a challenge to all of us, and it is for me. I am thankful that my wife, Amy, manages our finances, and giving off the top to charity has always been her value. Left up to me, we probably wouldn't give as much, not because I'm necessarily less generous, but because it wouldn't be as organized, therefore consistent. I am one, however, who sticks his neck out for what I believe in, though as I sit here thinking about it, that could be refined a bit, too. But why to you young adults? Because you have technology-understanding, because I hear you don't just want to go along with the way things have always been, because you have more time left, therefore more at stake, and because, as Ernest, Alan, and Mariam would tell you, it makes life much more fulfilling.
Yes, I am a pastor, so spirituality is huge to me, including in regards to the above. But more about that in a few days. Included with that will be a story about Bobby, whom I visit in jail. No, the story will not be all warm-fuzzy as Bobby's things, including his attitude and worldview, are still, well, a mess, but it will be hopeful. Bobby can still have seriously big impact, which we're discussing. THAT POST WILL GO UP ON 9/20/2019.
If you made it through this post to this point, thank-you! In thanks, for the next few days, my book, A Search for Common Ground: Let's Talk, is $.99 as an e-book on Amazon, free as a hard-copy if you are local (Sioux Falls), free if you send me some postage $ so I can send you free copies (just communicate that with me), or it's discounted to $3.99 as a hard-copy from Amazon (https://peacewithinreach.com/my-books/). (There will be a similar deal starting on 9/20/2019 for my other book, Peace Within Reach, if you read that post.)
I'm praying for you. Wanting to do more, but wondering what, and how? Thank-you. Please contact me (https://peacewithinreach.com/contact/) so we can dialogue about that.