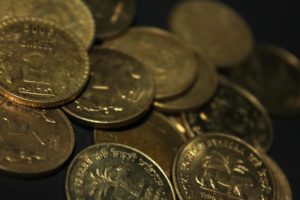 I am like the "tax collector," the sinner, in Luke 15:1-7.
"Now all the tax collectors and sinners were coming to hear him. But the Pharisees and the experts in the law were complaining, "This man welcomes sinners and eats with them." So Jesus told them this parable: "Which one of you, if he has a hundred sheep and loses one of them, would not leave the ninety-nine in the open pasture and go look for the one that is lost until he finds it? Then when he has found it, he places it on his shoulders, rejoicing. Returning home, he calls together his friends and neighbors, telling them, 'Rejoice with me, because I have found my sheep that was lost.' I tell you, in the same way there will be more joy in heaven over one sinner who repents than over ninety-nine righteous people who have no need to repent" (Luke 15:1-7).
Jewish tax collectors worked for the Roman government 2000 years ago. They collected taxes from their people, and after skimming off excessive amounts for themselves, they gave the rest to the Romans. Tax collectors became wealthy at the expense of their people.
I've never been a tax collector, but I have ripped people off—not financially as much as within my mind or spirit as I had improper, negative thoughts toward them, and as I degraded them with negative rumor or gossip.
"Sinners" did not live by the proper moral and religious codes of the day. Some of them clearly lived "messy" lives. Others were viewed unfavorably by religious leaders as non-church people.
I am a sinner.
The tax collectors and sinners were despised, and looked down upon by most others. I cannot relate to the tax collectors and sinners in that way—feeling disgust from others. I do know some who can relate; they describe it as a horrible feeling!
At the same time, they were in a great place—welcomed at Jesus' dining table, as His friends. I concur—that is an awesome place, available to every person. Wondering how? Click here: Searching? Consider this…
I'm sorry if you've been despised or rejected by others. If you are willing, please share about that experience.