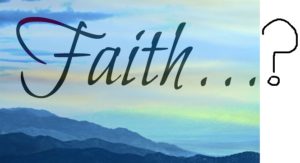 I'm sitting in a coffee shop in Brookings, South Dakota. This is a college town so at least 75% of the patrons are students; at least they look that age. A Facebook post from my friend who is going through de-conversion. He chimes into my laptop, along with comments from his FB "friends" who seem to think much like him. I comment too. He's a nice, thoughtful guy, so I don't expect him to comment back harshly. As for his FB friends, from my experience in communicating with atheists, or those going through de-conversion, they can be sensitive, depending on the place on their journey, so, they can sometimes be harsh in response. Maybe that depends on how my comment is written, too.
I'm communicating on-line, but also wondering what these university students think about God, or faith in God. Do they have a relationship with God? If I asked, what their responses be?
I strongly believe that each of them, including my friend, is specially made in the image of God—precious for that profound reason, and deeply desired by God who has life for them. I believe the kind of Peace that only God can bring, is absolutely Within the Reach of each of them.
Here's the biggest challenge: God expects we who are believers to do our part in helping communicate His peace. I get that from Romans 10—"The same Lord is Lord of all and richly blesses all who call on him, for, "Everyone who calls on the name of the Lord will be saved." How, then, can they call on the one they have not believed in? And how can they believe in the one of whom they have not heard? And how can they hear without someone preaching to them?" Matthew 9—"When he (Jesus) saw the crowds, he had compassion on them, because they were harassed and helpless, like sheep without a shepherd. Then he said to his disciples, "The harvest is plentiful but the workers are few. Ask the Lord of the harvest, therefore, to send out workers into his harvest field.""
That's empowering, that God desires that His saved-ones—those who believe sincerely—join him in spreading Good News. He entrusts that to us! How well do we do it? I hope this blog helps, not as much with methodology as with PERSPECTIVE.