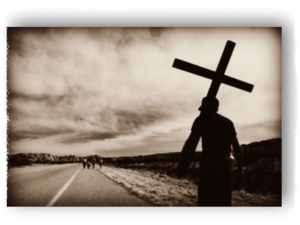 For Bible passages being mishandled, I think Matthew 16:24-28 ranks high:
24 Then Jesus said to his disciples, "Whoever wants to be my disciple must deny themselves and take up their cross and follow me. 25 For whoever wants to save their life will lose it, but whoever loses their life for me will find it. 26 What good will it be for someone to gain the whole world, yet forfeit their soul? Or what can anyone give in exchange for their soul? 27 For the Son of Man is going to come in his Father's glory with his angels, and then he will reward each person according to what they have done.
28 "Truly I tell you, some who are standing here will not taste death before they see the Son of Man coming in his kingdom."
It is mishandled by we who are Christians when we don't carry it out, especially verse 24. At least within American society, where values have become less biblical, and where we often have so much stuff and so many conveniences, it takes intentionality to truly deny ourselves.
Jesus isn't just talking about denying ourselves a frappuccino from Starbucks; he's talking about denying ourselves our lives—"take up cross." This doesn't necessarily mean death, but it could—at least up to that extent. It definitely means re-prioritizing everything so that who we are and what we do are directed by God, and are for service to God and His Gospel.
Vs. 24 is sometimes further misinterpreted by we who are Christians. We sometimes interpret difficulties in our lives as taking up our cross. For example, if we get a disease, or if another challenging hardship comes upon us, we might figure that is our cross to bear. No, while that hardship may be extremely difficult, it is not the same kind of hardship as taking up your cross; it is not a denying, a sacrificing, of ourselves for God and His causes, as is the case in Matthew 16:24-28.
Passages like the above sometimes get beat up by atheists and other non-believers, as they question, "You want me to worship a dictator God who requires complete loyalty and self-denial? No thanks, but have fun with that! And, you say God is love and God is always good. Well, your dictator God doesn't sound good to me." They make a good point; Matthew 16:24-28 would probably not be the go-to for an evangelist who desires to promote the attractiveness of the Gospel. Or, maybe it would be in certain cases—some people in our culture are interested in personal challenge, fitness—even pain, and purpose. They want to be difference-makers for the disadvantaged. If that's you, embrace this passage, and better yet, it's author, Jesus.
The passage, especially verse 27, is often mishandled theologically by people. Someone might wonder, "I thought a person becomes right with God by God's grace, through faith. But this passage states that God "will reward each person according to what they have done."" Good catch! As in this case, we have to be careful to not just read one passage in making a certain theological point. Rather, we need to read several passages on that theological point. If we do that in this case, we will see that the Bible teaches that the only possible way that we are saved from our sins is by God's grace. God's grace is primarily shared with us through the saving work of Jesus on the cross, and by us then believing that—having faith.
But, you might challenge, it plainly says that "he will reward each person according to what they have done." The reward is heaven, and the thing "they have done" is placing their faith in God because of His wonderful grace. And, placing faith in God means fully believing in God so that we give our lives to Him in gratitude, to the point of taking up our crosses and following God. Therefore, we are not saved from our sins by how many good things we do, or in other words, by earning it. We are saved from our sins by God's grace, through our faith (Ephesians 2:8).
Your thoughts or questions are welcomed.