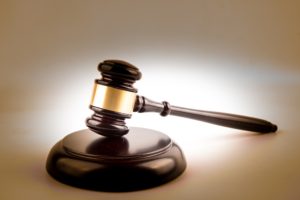 (Post 3 of the Luke 15:1-7 series of 5) I have been the Pharisees, and the experts in the law, in the parable below.
"Now all the tax collectors and sinners were coming to hear him. But the Pharisees and the experts in the law were complaining, "This man welcomes sinners and eats with them." So Jesus told them this parable: "Which one of you, if he has a hundred sheep and loses one of them, would not leave the ninety-nine in the open pasture and go look for the one that is lost until he finds it? Then when he has found it, he places it on his shoulders, rejoicing. Returning home, he calls together his friends and neighbors, telling them, 'Rejoice with me, because I have found my sheep that was lost.' I tell you, in the same way there will be more joy in heaven over one sinner who repents than over ninety-nine righteous people who have no need to repent" (Luke 15:1-7).
Pharisees were a Jewish sect at the turn of the millennium. They practiced strict observance of both the traditional and written religious laws. The "experts in the law" were likely law experts and teachers within the Pharisee sect. Being a Pharisee was difficult. They were often uptight as they were the gatekeepers of a society that seemed to become increasingly secular. They knew the laws, they sought to obey them, they taught the laws to others, yet the others weren't interested. At the same time, they had to answer to an overarching, heathen Roman government. And, they were in competition with a liberal, intelligent, attractive teacher named Jesus who welcomed anyone, even tax collectors and sinners. All very frustrating!
As a person who has gone to church most Sundays of my whole life, one could say I am a strict participant in the Christian faith. I would be lying if I said I never look down my nose at people whose lives seem far from God. At times, I feel stuck in what I have learned is the proper Christian life—not feeling free in Jesus. Like an uptight Pharisee!
But, personally, it is greatly liberating for me to realize it, to repent of a Pharis-aical attitude, and to re-connect with God as a free man.
Every Pharisee could be in a GREAT place, when they allowed themselves to come to know Jesus personally, not as a competing teacher, but as a Savior. For one thing, God, including Jesus, would warmly welcome them, and forgive them for their stuffiness and for trying futilely to keep the laws as the way to be saved. As well, like for each of us, they were literally a simple, profound prayer away from becoming liberated people who could then live out a fulfilling life the way God intended. Wondering how? Click here: Searching? Consider this….